Interested in joining ORCA?
The Old Reel Collectors Association, Inc. is a rapidly growing group of over 700 fishing reel collectors from all over the US, and eight foreign countries. ORCA memberships run for a calendar year. Anyone joining at any time of the year will receive all issues of the Reel News for that calendar year.
JOIN ORCA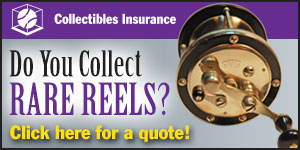 Small Parallax Section
This is a discussion page which is made available to the general public. We hope you find this as a place to gather, learn about old reels, perhaps get answers to some serious reel questions, or get the opinions of some veteran collectors.
Reel Talk